"We shape our buildings; thereafter, they shape us"
- Winston Churchill
Victory logistics district
In 2019, Mark IV Capital acquired 4,300 acres of land in Fernley, Nevada. Victory Logistics District is approximately 30 miles east of Reno. The acquisition was completed in partnership with New Nevada Resources, and the project is anticipated to be the regions premier Class-A distribution, manufacturing and commercial center.
The District
In 2016, Mark IV Capital acquired 65 acres of land at the southeast intersection of I-35 and SH-45 in Round Rock, Texas. The company is currently working with Gensler to develop a site plan for a mixed-use project. The preliminary intent for the site is to combine a mixture of office, residential, hospitality, and retail uses to create a dense, mixed-use environment, a first for the City of Round Rock.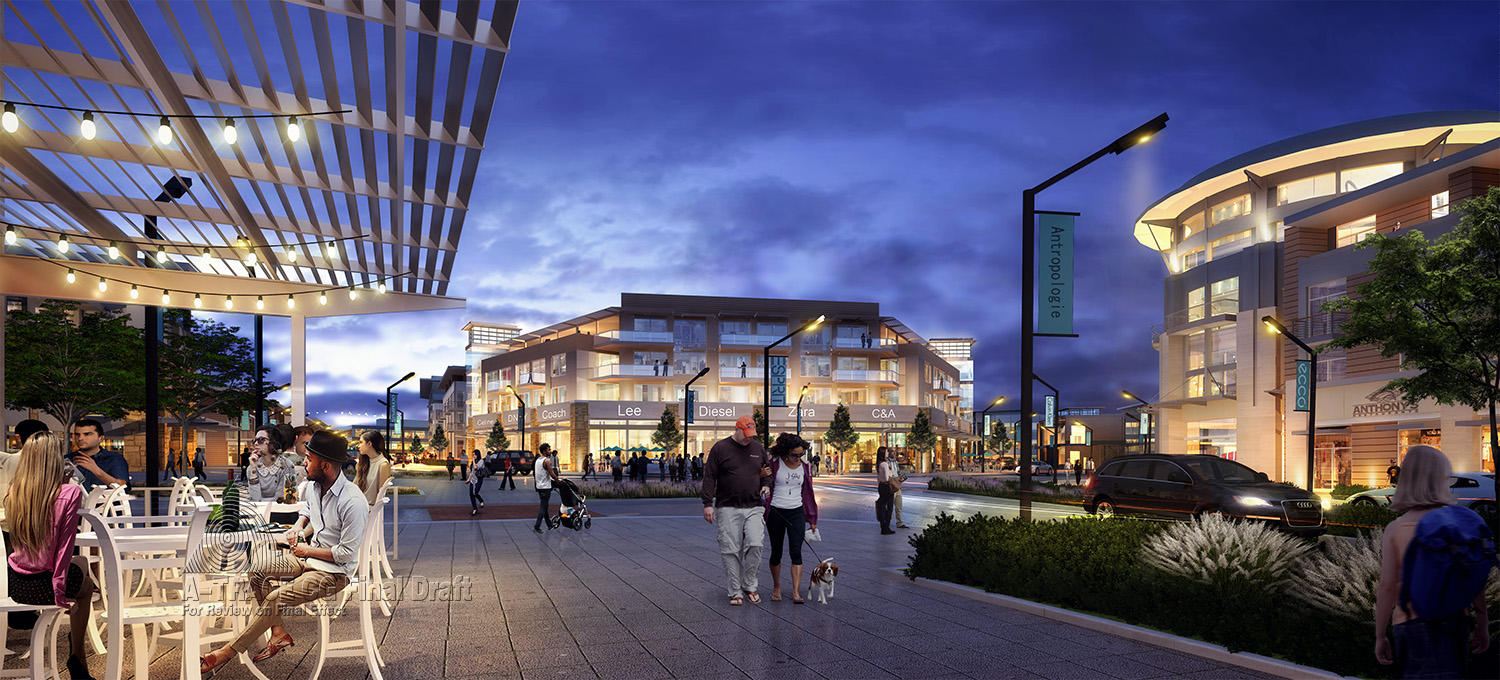 Southwest Sunset Corporate Center
Mark IV Capital is developing six speculative flex industrial buildings totaling approximately 146,000 square feet in Las Vegas, Nevada. Situated on West Sunset Road, just four miles away from the I-15 and I-215 freeways and less than five miles from McCarran International Airport and the Las Vegas Strip, the site is proximate to several retail centers and other amenities, such as Rainbow Sunset Pavilion and Arroyo Market Square. The buildings will be constructed using concrete tilt-up construction with 18'-0" interior clear height and grade level loading in the rear of each building. This project will satisfy a need for high quality flex industrial product in the Southwest submarket, which has no new flex industrial projects planned. Suites will be divisible down to 2,400 – 2,800 square feet and have approximately 50% office finish in the front buildings and 30% office finish in the back buildings. The offices will feature 10' ceilings and best in class finishes, including LED lighting and interior glazing. Two of the six buildings will have frontage along Sunset Road, providing tenants exposure and visibility to significant traffic. Mark IV Capital expects to commence construction in the fourth quarter of 2017.
Cimarron Corporate Center
Mark IV Capital is developing one speculative light industrial building totaling approximately 79,000 square feet in Las Vegas, Nevada. The site is located near West Sunset Road and South Cimarron Road, less than six miles from the intersection of Las Vegas' two major thoroughfares, I-15 and I-215, the Las Vegas Strip, and McCarran International Airport. The building will be constructed using concrete tilt-up construction and will have a 26' clear height, with suites that are divisible down to 7,100 square feet. Each suite will have dock level loading as well as grade level loading. Mark IV Capital expects to commence construction in the first quarter of 2018.
CHANDLEr FREEWAY CROSSING - 2625 GERONIMO
Mark IV Capital is developing a 150,000 square foot three-story, concrete tilt-up office building located at Chandler Freeway Crossing in Chandler, Arizona. The project will feature attractive architectural elements, LEED certifiable standards and extensive glass lines. Located at the crux of the 101 and 202 freeways, the building's half mile of highly visible freeway frontage will provide tenants with unique signage opportunities. Tenants can also utilize the project's 60-foot-tall freeway facing monument sign. The project will house ample parking at 6.5 spaces per 1,000 square feet. A sizeable portion of the parking will be covered, housed within a multi-level parking structure. In addition to the 150,000 square feet of office space, the building will include a 10,000 square foot rooftop deck offering additional collaborative and entertainment space. Tenants will also have access to the project's fiber network, food truck court and 1.25 mile running path.
SUMMIT II AT LA FRONTERA
Mark IV Capital purchased the site for Summit II at La Frontera in the fourth quarter of 2013, shortly after its acquisition of the sister property, Summit I at La Frontera. Both projects are located within La Frontera, an amenity rich area of Round Rock, Texas at the intersection of I-35 and SH-45. The two-story building will measure approximately 95,000 SF upon completion, which is anticipated to be in the first half of 2018. Summit II at La Frontera is expected to receive LEED Certification and will include a state-of-the-art HVAC system, a fitness facility, and a 10,000 SF courtyard between Summit I at La Frontera and Summit II at La Frontera. The courtyard, which has been designed with shaded seating areas, parking for local food trucks, and Wi-Fi, is expected to be a defining feature of the development.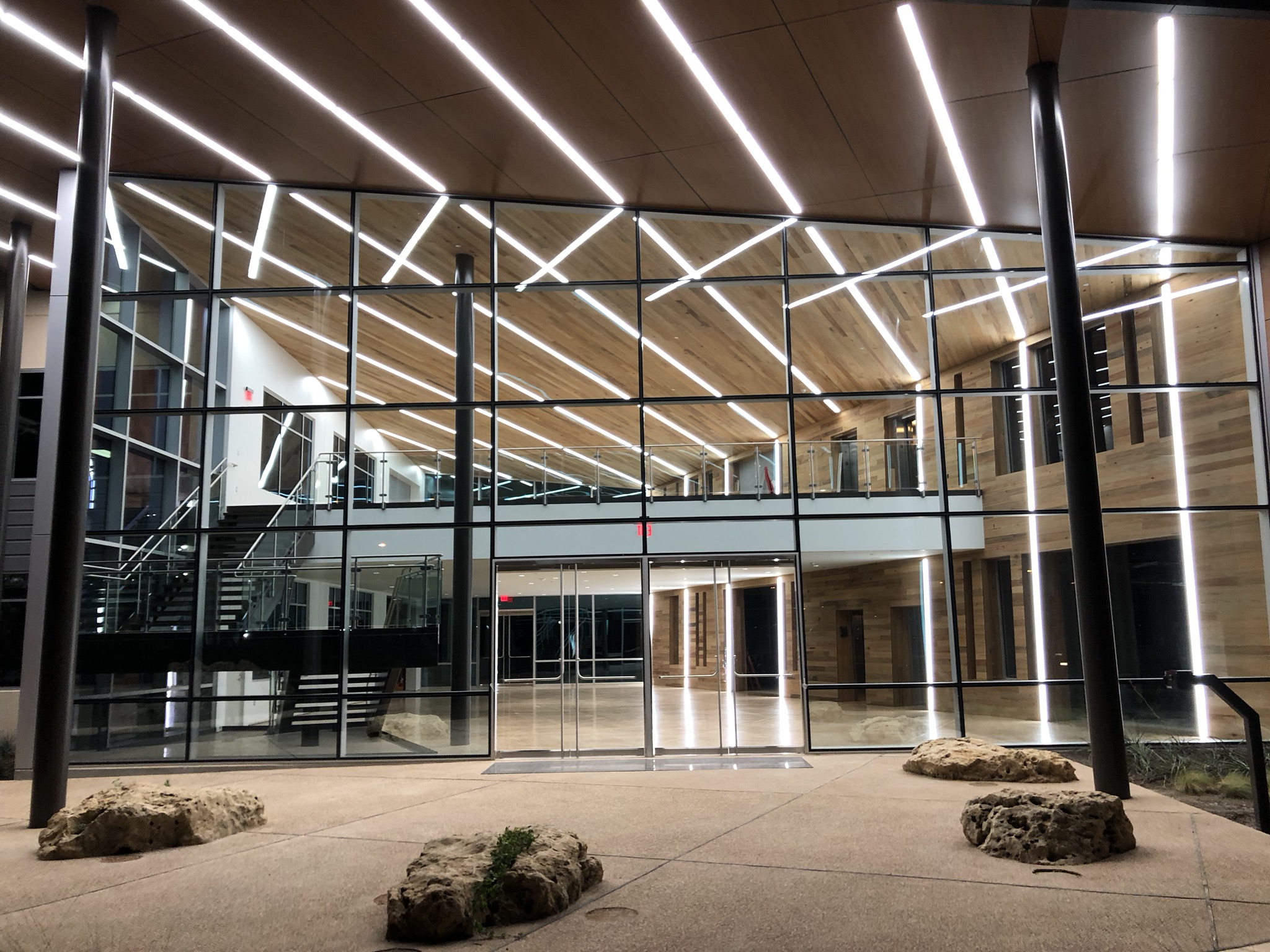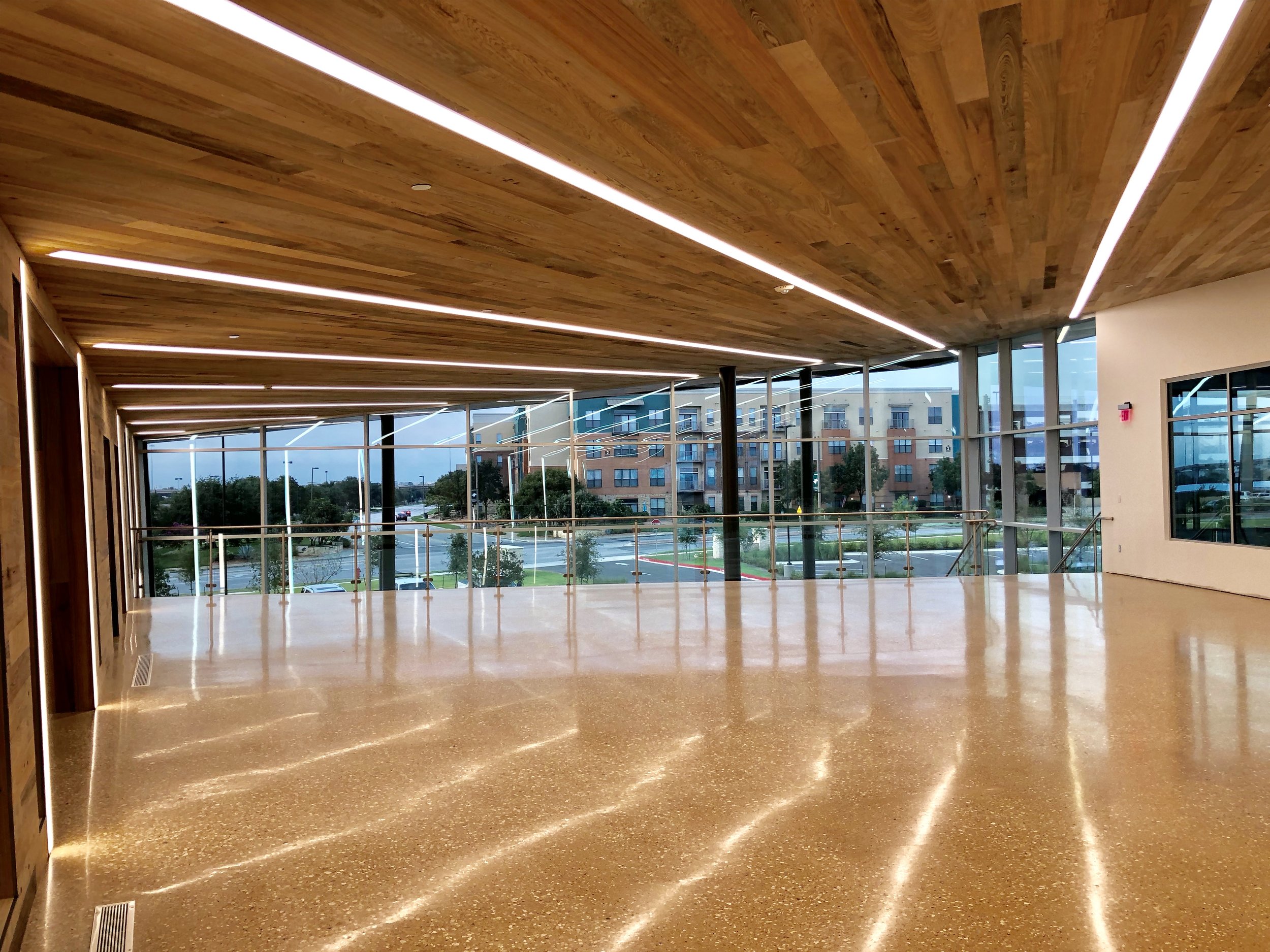 Chandler Freeway Crossing
Chandler Freeway Crossing is a 40-acre business park located at the intersection of the 101 and 202 freeways in Chandler, Arizona. The project is comprised of three buildings totaling 272,556 square feet with plans for additional development. The first phase of the project is comprised of two buildings totaling 103,973 square feet. Phase one has attracted tenants from Phoenix's burgeoning technology sector such as Western Digital and ASML. The second phase of the project is a 168,583 square foot LEED Gold certified building and is home to General Motor's IT Innovation Center. This upscale development offers excellent freeway access and is located within a mile of Chandler Fashion Mall. Additionally, the project's location provides employers the ability to attract talent from Chandler's young workforce which enjoys above national and state levels of educational attainment.
4450 Macarthur
The 4450 MacArthur Building is located in between the Fairmont Newport Beach hotel and the Pacific Club on MacArthur Blvd. It is the first building that has been built in the Koll Center in over six years. The two story 21,3111 square foot building completed construction in April and Mark IV's Orange County team moved into the space in early May. As the new Mark IV Headquarters , 4450 MacArthur is expected to received LEED Gold certification in 2015 with its state of the art solar panels, permeable pavers and operable windows. Mark IV designed the space to be fully equipped with outdoor patios, 11 foot ceilings, multiple soft seating areas, underground parking, electric vehicle charging stations, traditional conference rooms, as well as open space work areas which further promote a collaborative environment for all employees.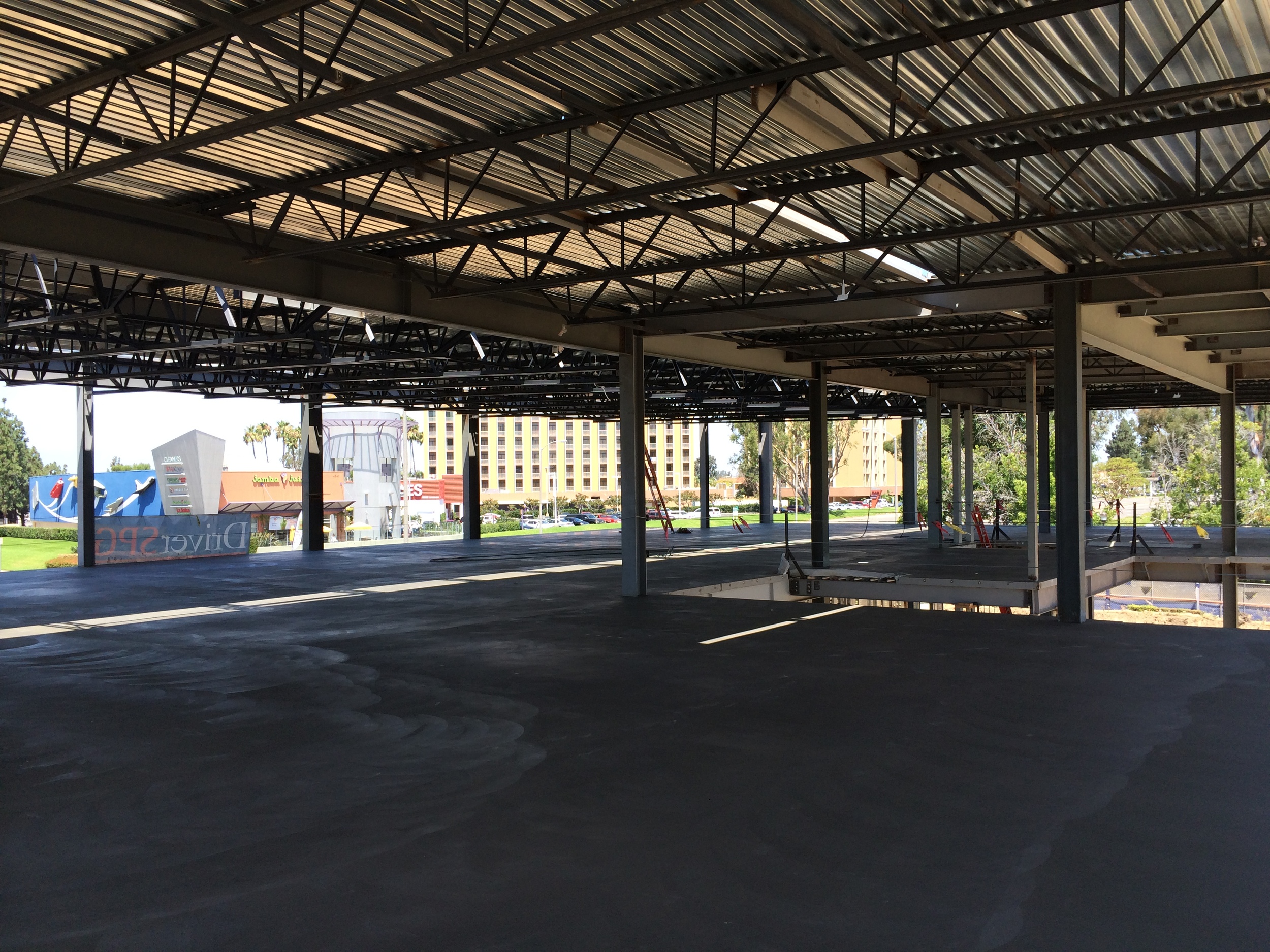 Paradiso
In 2008 Mark IV Capital purchased Paradiso, a two story 56,608 square foot building located in the heart of Scottsdale, Arizona. The building enjoys prominent frontage along Scottsdale Road, the submarket's major thoroughfare. Mark IV repositioned the asset through an extensive re-imaging project which included significant upgrades to the building façade, construction of office and medical spec suites, LEED certification and the construction of an additional entrance off Scottsdale Road to enhance vehicular access to the property.
Red Rock Business Plaza
Located just off the 202 Cooper Road exit in Chandler, Arizona, and within half a mile of Vestar's Crossroads retail development, Mark IV Capital has developed a 134,497 square foot business park catering to office and industrial users. The project's design allows for ease of demisability which provides tenants with the flexibility to right size their space while offering the potential for future growth. The project features street frontage, high end exteriors and excellent parking; all elements that reflect the refinement and quality of the master planned Chandler Airport Center in which Red Rock Business Plaza is located.
Foothills Commerce Center
Foothills Commerce Center is an 84-acre office and industrial park located in Roseville, California just off Foothills Boulevard near the intersection of the 65 Freeway and Blue Oaks Boulevard. The project features high end exterior and interior finishes which can accommodate a wide range of uses including showroom, office and light-industrial. To date, the master planned development consists of five buildings totaling 200,654 square feet of space with 65-acres of remaining land earmarked for future development.